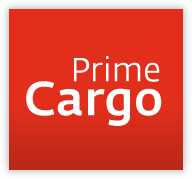 We need to inform you that that greyhound dogs moves from Europe to Fareast for commercial purposes are prohibited with immediate effect.
Imports/Exports warehouse
Special storage areas
Closed Circuit TV and Access Control
Value-added products that provide clientele with cost-efficient solutions
The highest level of safe, secure, and reliable air transportation
We take a load off your shoulder
on schedule or charter
Royal Jordanian Cargo is the air freight network leader in the Middle East serving more than 28 airports throughout the Arab world and 22 points in Europe, the USA and Asia.

Providing safe, secure and reliable air transportation and exceptional customer care, serving a global clientele.

Royal Jordanian Cargo vision, the airline's in general, is to become the airline of choice, connecting Jordan and the Levant with the world.
View our fleet

Our Airbus 310 freighters exclusively serve key cargo markets throughout the Arab world, Africa, Asia, Europe, and North America.